There are four lounges at Oslo Airport. Three of them are located above the shopping area before gate E8 (International) and one is SAS Lounge located by gate A2 (Domestic).
OSL-Lounge
OSL-Lounge is the perfect place to relax, read a newspaper, or to enjoy a good meal/drinks (free of charge) in peaceful surroundings. The lounge offers access to conference room and wireless Internet. The lounge is open to all passengers for a fee of NOK 350,-, from 3 hours before departure.
OSL-Lounge also has a Premium section that is reserved for airlines and certain customer agreements.
The lounge opens at 05:15.
The lounge is also used by the following airlines:
Aeroflot
Air Baltic
Air France
Air Serbia
British Airways
Emirates
Ethiopian Airlines
Finnair
Hainan Airlines
Iberia
Icelandair
KLM
Tap Portugal
Sunclass Airlines (Premium passengers)
Qatar Airways
For SAS and STAR Alliance passengers
SAS has three separate lounges:
SAS Lounge is used by those who either have a SAS Plus or a Business Ticket with Widerøe or a Star Alliance company / partners. There is also this lounge EuroBonus silver customers have access to during periods of the year. If you buy access, it is this lounge you have access to.
SAS Gold is reserved for those who have a EuroBonus Gold or a STAR Alliance Gold card.
SAS Lounge Domestic is located in Domestic, by gate A2. The lounge is 902 square meters and offers more new touches and experiences. This is used by those who have EuroBonus Gold / STAR Alliance Gold, SAS Plus or Business Ticket with Widerøe or a Star Alliance company / partners. EuroBonus Silver Customers have access during periods of the year. You also have the option to purchase access for the current trip. This can be done both online and at the reception desk.
In this lounge you can take a workout in the SATS fitness room. The fitness room is available to all guests at no extra cost, and there are showers and towles available free of charge. The lounge offers a range of food and drinks, and you can enjoy a cup of coffee brewed by the lounge barista. There is also a buffet, free WiFi and possibility to download magazines and newspapers.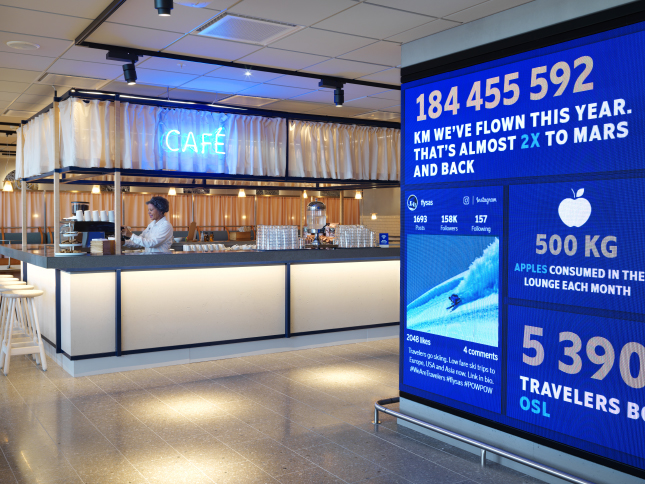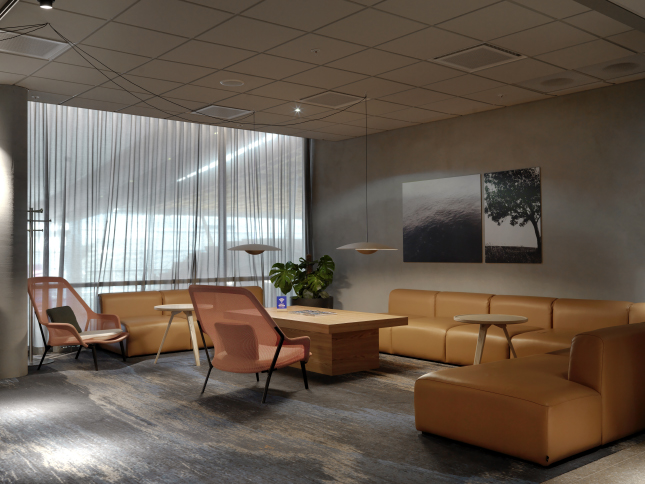 Common to the lounges
A prerequisite for access to SAS Lounges is that you have a valid day-to-date boarding card with departure from Oslo Airport.
Opening hours
Opens 1 hour before the first SAS departure and closes 30 minutes before the last SAS departure.