Beacuase of development of charging stations at Oslo airport, access to charging points will be very limited until 1 February 2019.
For those with electric cars we have reserved spaces for charging. You can unfortunately not book these in advance. The parking fees are the same as for regular vehicles, but there is no fee for charging.
This is where you can find parking spaces for electric cars:

P10 have 165 parking spaces; 41 in 2F, and 124 in 3 K, L, M.
P11 have 90 parking spaces; 30 in level 3 and 60 in level 1.
Order parking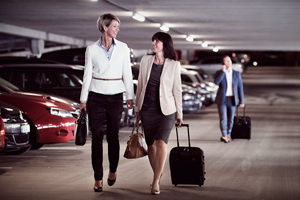 Book in advance and get the best price!