Stay for up to 7 minutes is free. If you are over 7 minutes, a parking fee of kr. 70 per commenced 20 minutes. This fee allows you to choose to pay the parking fee at local ATMs, online or receive an invoice. In case of invoice delivery, a fee will be charged.
A good option is to register as a customer via the website, so that the specified payment card is charged directly.
The solution is provided by ONEPARK AS and is called Autopay. To use Autopay at Oslo Airport, register here and on Avinor MinProfil.
Please note that as a customer you must register via both links to get full service of Autopay at Oslo Airport
Order parking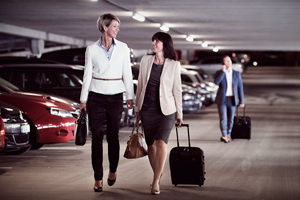 Book in advance and get the best price!