You do not need a parking ticket. You will not get a parking fine for missing payment, but do remember to follow normal parking regulations, such as signage for reserved parking. Below we will explain how you can pay. You do not need to pay if you are transferring in the parking area within a few minutes, see signs on site for transfer time.
You can choose to park near the terminal or at a lower price a little further. Free parking up to 10 min on P1, P2 and P3. Free parking up to 5 min on "kiss and fly" on P0.
Short-term and long-term (P1) closest to the terminal
P1 has 360 seats. You can pay by card directly in the entry and exit bomb. The terminal building is easily reached with input / output directly into the 2nd floor. From there you reach the first floor via a staircase or elevator.
Long-term P2 and P3 - weekly parking
P2 has 180 seats between Årøelva and E39. P3 has 50 seats at the entry to the airport.
P0 - Short-term with limited capacity
P0 is located on the lower level at the terminal. Here there is limited capacity, and there are some marked places in front of freight buildings. There are 2 places reserved for driving with reduced mobility.
5 minutes are free, then it costs 50 NOK per 20 minutes, and 150 NOK per hour. Quick left / left fast lane is allowed. Pay attention to public transport - it is not allowed to park in the middle field (lane) or the right field (collective field).
Disabled parking
We have reserved places for disabled people at the terminal. P1 has up to 4 hours free parking at the reserved places. Contact the airport guard via the assistance button on the entry and exit bomb. Long-term parking has regular payment as otherwise parking.
Order parking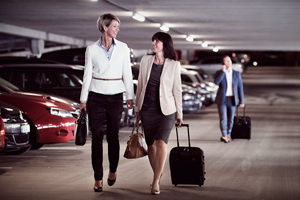 Pre-booking makes the journey a little easier!