Parking for the disabled
All of our parking areas have spaces for disabled people:
Short term (P1): 5 places near the terminal entrance.

Parking house (P2): 6 places just after the driveway
EV
There are parking spaces with charging sockets on the following zones.
Parking house (P2): 10 places
Long-term parking (P3): 32 places
The parking fee is the same as for regular cars. Read more about electric car parking here.
Order parking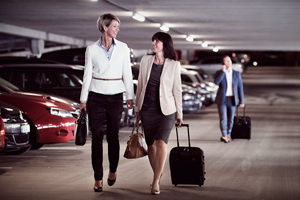 Book in advance and guarantee space!
Parking map