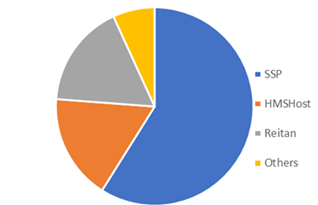 Tenant mix based on sales 2019
SSP Norway, Reitan Convenience and HMSHost–Umoe F&B company are the partners with the largest footprint today. In addition, the following partners have one to three units at Avinor airports: Joe & The Juice, Bit AS, Deli De Luca, Espresso house, Salmon Company AS, Bistro to kokker AS, Himmelblå Kafè AS and Coop Svalbard BA.
Lounges: 5 SAS lounges (Oslo, Bergen, Trondheim, Tromsø), 2 common use lounges operated by SSP Norway (Oslo, Stavanger) and 1 VIP lounge operated by Avinor (Oslo).
Please find expiry date for each existing contract here.
Value proposition for tenants
Predictable market with large volume of potential customers
Opportunity to test new products and concepts in a captive environment
Value creating partnership – increasing commercial revenues by focusing on customer needs
Strategic direction
The category mission is to exceed customer expectations in terms of choice, price range and service. The concept mix consists of power brands, local heroes and bespoke concepts, incorporating major trends as well as local market preferences. In addition, as part of our service, travellers can use lounges at a limited number of airports. "Sense of place" is important for the four biggest airports and tourist destinations as an integrated part of the total offer.
Partnership strategy depends on the size of the airport, but Avinor is open to creating good business conditions for all potential partners, both big and small, that fulfil the classification criteria.
Offering for travellers
Wide range of products/offering to cater for all consumer needs with excellent customer service – whether they are traveling alone or with family, for business or leisure, and have five minutes or five hours at the airport.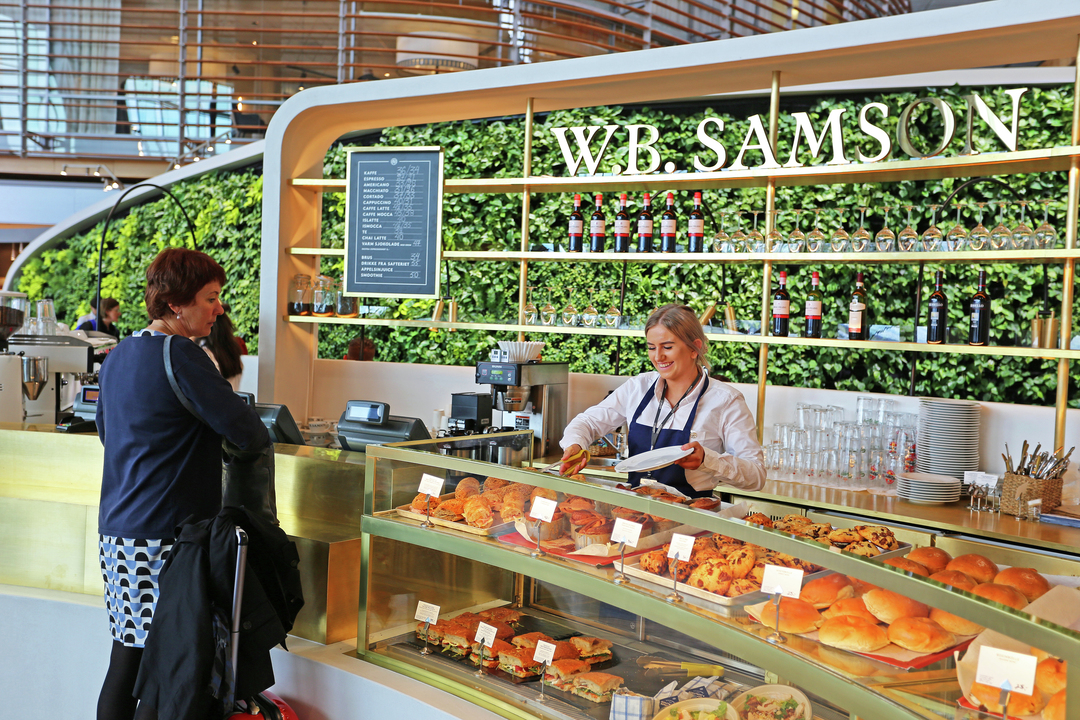 Target segments
Avinor airports cater to all customer segments. The four biggest airports have considerable shares of business travellers.
Key differentiators
Choice according to needs, preferences, price range.
Please contact our category manager if any of the upcoming tenders are of interest.
Key facts
Present at 17 airports:
76 restaurants
37 kiosks/convenience stores
9 lounges
2.2 bn NOK sales (ex lounge) in 2019
21.6 mill customers (ex lounge) in 2019
Category Manager
Iskra Skram