Pay at the payment machine
You can pay for your parking before leaving the parking facility on P10 and P11. There are also two payment machines at the bus stop at the terminal. Enter your license plate number in the payment machine and pay for the time you have parked.
Pay online within 48 hours
Online payment is available for your parking for 48 hours after your parking ended. Go to Autopay.io and simply enter your license plate number, and pay for your parking.
Pay by invoice
If none of the other payment options are used, you will receive an invoice from the parking operator. An invoice fee is added to the parking cost, so we recommend that you use one of the other options.
Order parking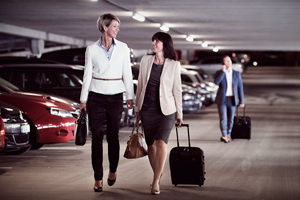 Book in advance and get the best price!