Where and how to get there
The P10 is located right at the terminal. Follow signs for Oslo Airport and P-House P10.
Other information about P10
Parking must be booked no later than 5-24 hours prior to entry, depending on parking product. Our travelers can book a minimum of 5 hours and a maximum of 43 days depending on the chosen product. Prices quoted are valid for a full day.
Secure parking: P10 P-house is manned 24/7/365 and regularly patrolled HC parking: On P10 you will find 34 HC places on field 1H with short distance to walk zone into the terminal.Valid HC proof must be clearly visible in the windshield.
Big cars and trailers: Vehicles over 2.3 m high will not be able to drive into the P-house. Car hires are not allowed. Standard car parking space is 2.5 m wide.
P10 P-house, Oslo airport, Edvard Munch's road, 2061 Gardermoen, Norway
Order parking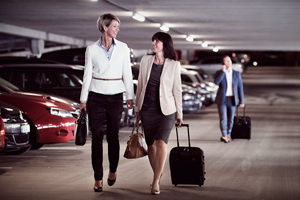 Book in advance and get the best price!
Map parking