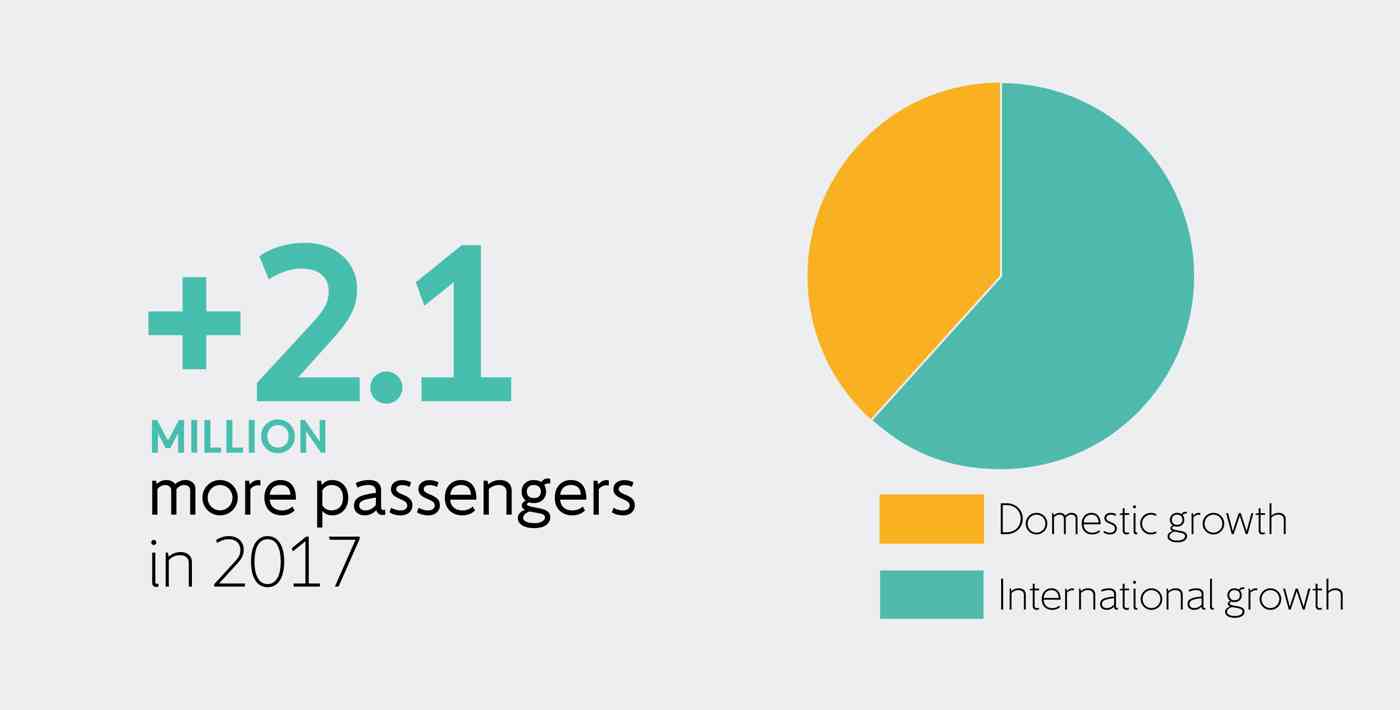 52.9 million passengers travelled through Avinor's airports in 2017. That is 2.1 million more than in 2016. The growth came from 1.3 million more international and 0.8 million more domestic passengers.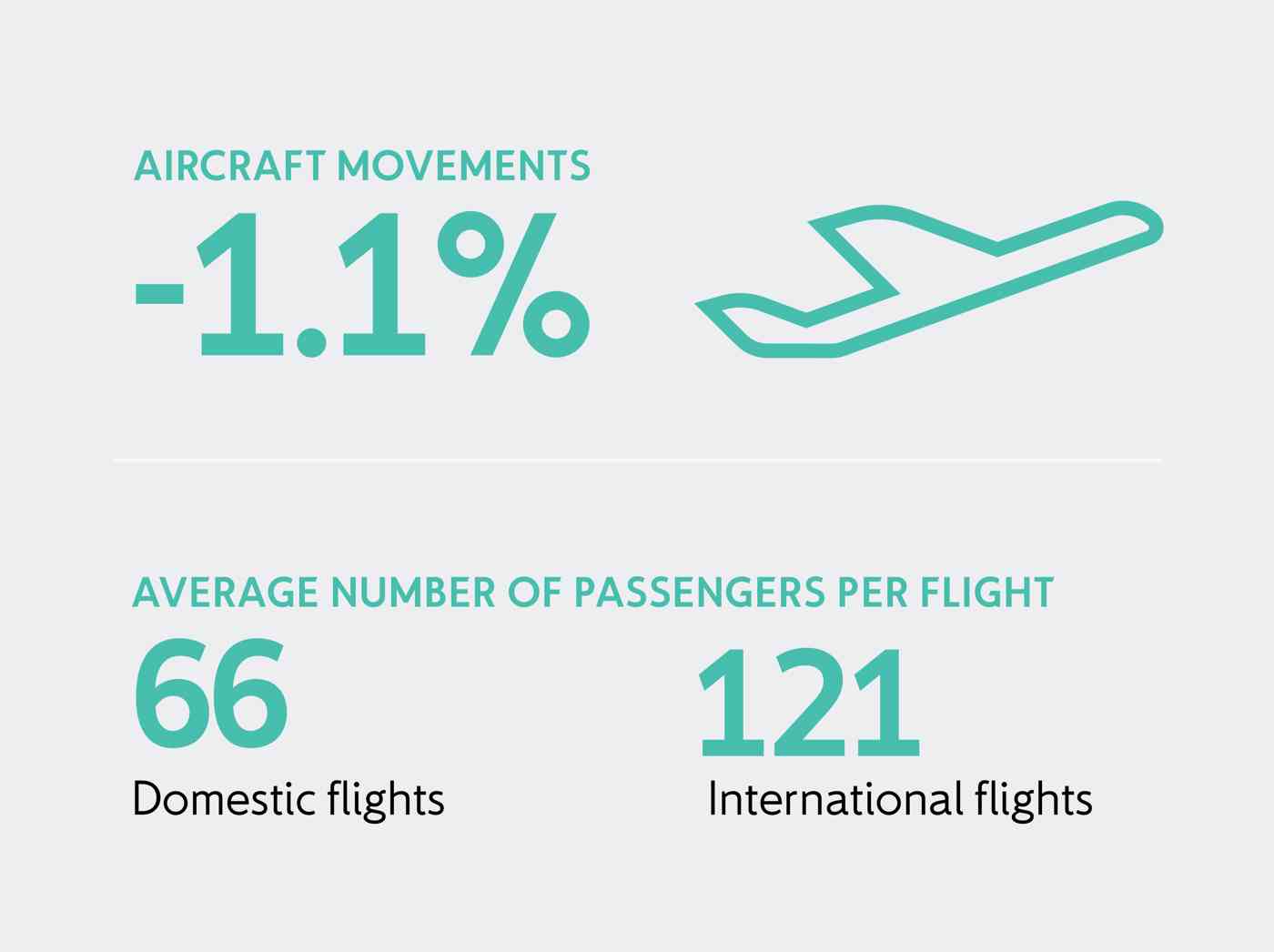 Average passenger number per flight was 66 on domestic routes (+3%) and 121 on international routes (+5%).



Oslo and Bergen airports led passenger growth in 2017. Oslo grew by 6.6% and Bergen by 2.8%. Both airports opened new terminals in 2017 and have room for more growth.

Tromsø had the largest passenger growth of the regional airports: 178,000 more passengers, an increase of 8.9%.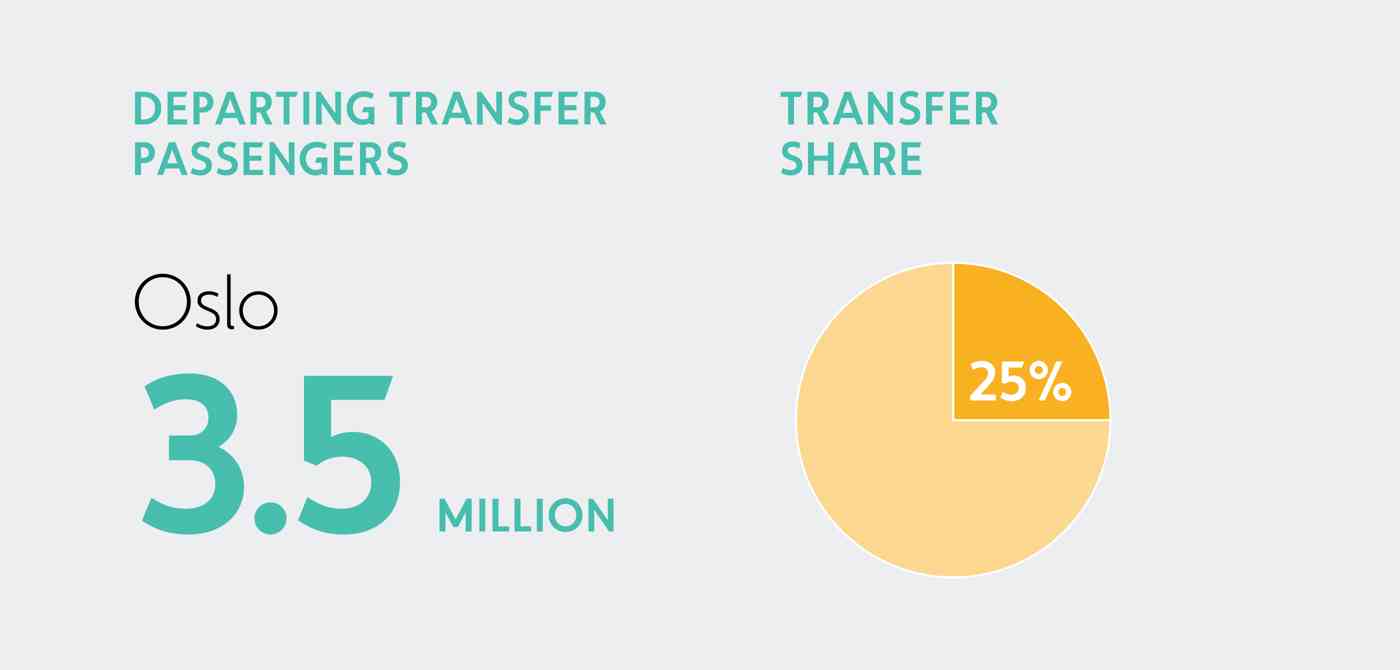 Oslo airport was the largest transfer hub in Scandinavia in 2017, moving 3.5 million transfer passengers (25% transfer share).

The largest overall passenger growth is on routes to Spain and the UK. Both markets have grown by 12% in 2017. Spain has 301,000 more passengers and the UK 259,000.

Want more data on Avinor's operations?