The traditional "high season" for tourism in Northern Norway is about to become redefined. The summer season is certainly beautiful up north, but since the Norwegian travel industry started promoting dark winter adventures, visits during the former offseason have exploded.
From October to February, the Aurora Borealis is the main attraction. The stunning Northern Lights dance over the polar skies only during the darkest parts of winter. This far North, that means for about half the year. The expanded season has helped boost tourism. Just on the island of Svalbard alone, traffic has increased 378 % the last ten years.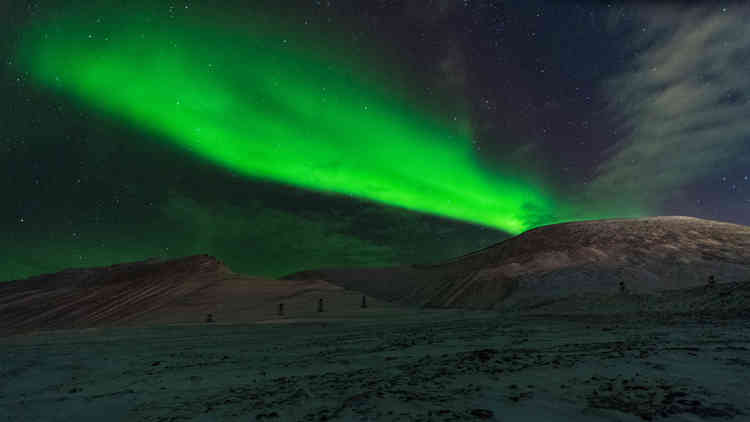 International direct routes
– The growth is formidable. We're seeing fantastic growth in the winter months because of our Northern Lights promotion. The Northern Lights aren't as bright here as they are in Tromsø and Finnmark, but Svalbard is the only place where one can experience the aurora borealis at high noon, says Ronny Brunvoll, General Manager of the tourism promotion organisation Visit Svalbard.
He's expecting 75 000 visitors in 2018. Space is limited on Svalbard and the local policy is to ensure that tourism does not damage the pristine environment. So, growth here means expanding the length of season, rather than the number of hotel beds.
– Our focus isn't to attract more people where it's already full, but rather to fill up the capacity evenly throughout the year. We want tourism to be a full-time job, not a seasonal one, for people here.
The Northern Lights airports
Northern Lights tourism is growing in all parts of Northern Norway. No wonder, since the lights are more visible here than any other place in the World. Avinor hosts 45 airports all over Norway, and the five Northern Lights Airports will more than ever contribute to growth in regional traffic.
Tromsø Airport
Fifth-busiest airport in Norway.
Main hub for regional flights to the Finnmark region.
There are B737 Services to Oslo and other major airports in Norway.
International flights to several European destinations, plus charter and seasonal services.
Flight movements: 44,000
Total passengers: 2,100,000
Bodø Airport
Jet operations to major domestic destinations.
Hub for regional flights to Helgeland, Lofoten and Vesterålen.
International routes and more than ten daily return flights to Avinor Oslo Airport.
Flight movements: 43,000
Total passengers: 1,800,000
Alta Airport
Serves the municipality of Alta and the Finnmark region.
Daily flights to Oslo and regional destinations.
Some international charter services.
Flight movements: 11,000
Total passengers: 377,000
Harstad/Narvik (Evenes) Airport
Has one of Norway's longest runways – is approved for use by Boeing 747 aircraft.
Flight movements: 11,000
Total passengers: 715,000


Want to learn more about Avinor's airports?
Explore the Northern Lights region
Learn more about the region's unparalleled Adventureland access.
Preview and download pdf (310 KB)