The Stavanger region is Norway's third largest urban area, with about 400,000 residents, 130,000 of them in the city. The area has generally been Norway's most successful economic region.
Economy
The local oil and gas sector drives Norway's role as a leading oil and gas exporter. The relatively southerly climate contributes to pleasant summer weather and a highly productive agricultural sector.

• Headquarters of Equinor (Former Statoil)
• 100,000 people employed in oil and gas sector
• EUR 15–20 billion in oil & gas investments
• Hosts biennial Offshore Northern Seas (ONS) convention
• New Tellenes wind farm with 12-year Google supply contract
• Jæren district in Rogaland is one of Norway's biggest agricultural producers
Culture
The region has a long reputation as an agricultural and culinary centre of expertise. In recent years, it has also begun to expand its role in hosting local and international cultural events. Tourism is important to the region, based on urban culture; outdoor activities such as surfing and hiking; and spectacular natural sights such as fjords and mountains.

• Renowned culinary and arts cluster
• Hosts Gladmat, Scandinavia's largest food festival
• European Street Art hot spot
• 2008 European Capital of Culture
• World-famous Pulpit Rock viewpoint
• Unique Lysebotn hairpin mountain tunnel drive
Are you ready to explore the Stavanger market?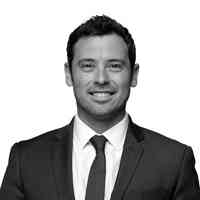 Contact
Director Traffic Development, Americas
Alexander Groothaert