Fairy-tale success for route promotion between USA and Norway.
One example of our route development support was the launch of new routes from Norway to the USA by Norwegian. Avinor joined forces with the airline and Innovation Norway, the Norwegian tourism promotion organisation, to pool resources and bring in relevant travel partners to help spread the message: inspiring travellers to visit Norway, while highlighting a concrete and surprisingly affordable way of getting there right there and then.
Innovation Norway used its market knowledge and existing relationships to define the best marketing opportunities to promote Norwegian and Norway together. The highlight of the campaign was a comprehensive promotional link-up with the launch of the Disney animated film Frost, which featured Norway in its storyline. As these tactics were shown to be effective, Norwegian was able to take on more of the burden itself investing more marketing funds directly with media partners such as the New York Times.
A boost for the entire market
The partnership benefited not just Norwegian but the entire market. According to Hege Barnes, Director of both Innovation Norway's New York City Office and Visit Norway North America, working together and pooling resources, resulting in not just more market share for Norwegian, but in fact grew the overall size of the market to Norway.
Key results from the partnership:
31% increase in travel on USA-Norway routes
6x increase in Norway sales by US-based tour operators
37% increase in American guest-nights in Norway (2013-2104)
"Best destination marketing award" for Innovation Norway in 2014 and 2015
You can read the complete case of the route launch here.
Want to learn more about marketing support for routes to Norway?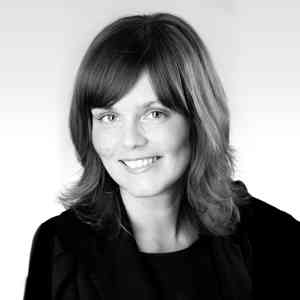 Contact
Director Aviation Marketing (on maternity leave until September)
Silke Salbert
Contact
Acting Director Aviation Marketing
Hanne Kjølhamar