We look forward to welcoming you on to our home turf during the Routes conference in Bergen. Our human-centered philosophy and Norway's "kos" culture will prove that Avinor's approach to hosting guarantees an outstanding experience for all participants.
UNESCO World Heritage site "Bryggen" is within walking distance
Located in the heart of Norway's breathtaking fjord region, Bergen is the gateway to many spectacular adventures. There are several world-famous UNESCO World Heritage sites in the immediate vicinity. Bergen's historic quayside "Bryggen" is an easy 10-minute stroll from the main venue Grieghallen.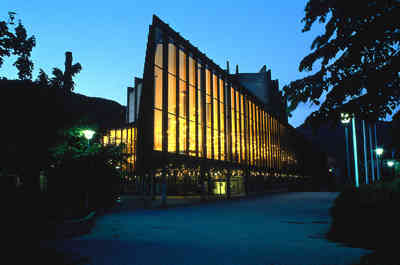 Main venue Grieghallen is centrally located in the heart of Bergen. (Photo: Willy Haraldsen)

The city of Bergen is a global maritime industry hub, a rising clean-energy center, Norway's largest cruise ship port of call, and the starting point of the iconic Hurtigruten coastal route.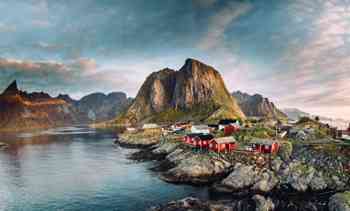 Defined by its staggering beauty, the Lofoten archipelago lies 169 kilometers inside the Arctic Circle (Photo: izhairguns)
Travel north of the Arctic Circle or enjoy a free fjord cruise
The program of pre- and post-event trips reflects Avinor's network of 44 airports, and offers an unprecedented selection of bucket list experiences. North of the Arctic Circle awaits the stunning Lofoten archipelago. Trondheim serves up world-class cuisine, the world's northernmost Gothic cathedral and a close encounter with the world's strongest tidal current. Utterly charming white wooden houses and breathtaking views from the evocative Preikestolen (Pulpit Rock) await in Stavanger. Gateway to the fjords, Bergen, invites you to a "best of the fjords" roundtrip or a free 3-hour fjord cruise as part of an extensive complimentary tour program. The hub of Avinor's network, Oslo, presents a timeless blend of world-class art, architecture, Viking longships and eateries.
» Learn more about pre- and post-event trips
» Learn more about complimentary tours
Explore the tastes of Norway
As the world's second largest seafood exporter, we feel an obligation to serve up treasures from our Arctic waters. You will also have the chance to taste fresh, cold-pressed apple juice from the orchards of Hardanger, Polar beer from the World's northernmost brewery, and World Cheese Award winners from the Trondheim region.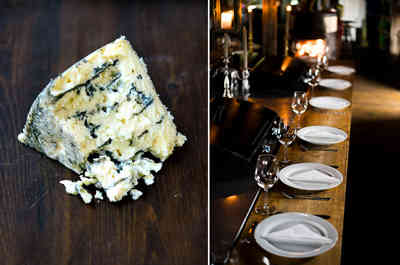 The Trondheim region's prize-winning blue cheese Kraftkar has been named World Cheese Award Champion of Champions and has won an impressive array of awards over the past decade. (Photo: Tingvollost and Anton Ligaarden/Canvas Hotel)


Norway's credentials as a foodie destination are growing by the minute. Four of Norway's Michelin-starred restaurants are located in Oslo, another two are found in Stavanger, and the final two stars were added in 2019 and reside in Trondheim.
Have your say about the future of aviation
Avinor's Explorer's Society invites you to voice your opinion about the future of aviation and transportation. The planned exhibition showcases examples of future-proofed solutions, both aviation-related and otherwise, that are currently in development.
Enjoy a networking evening unlike any other
There is really no better way of bringing people closer together than sharing a unique experience. The networking evening will include the very best of what this region has to offer. A contemporary festival of international stars, great regional produce and a relaxed atmosphere is in the making. See you there!
Photo: Øyvind Toft
Learn more about Norway Learn more about Fjord Norway
Want updates on our hosting Routes Europe 2020, and other Avinor news?