One of our most satisfying achievements in 2018 was winning the bid to host Routes Europe 2020. We look forward to welcoming you on our home turf during the Routes conference in Bergen - to proove that Avinor's approach to hosting guarantees an outstanding experience that yields great results.
Gateway to the fjords


Located in the heart of Norway's breathtaking fjord region, Bergen is the gateway to spectacular adventures. There are several world-famous UNESCO World Heritage sites in immediate access.
Bergen's historic quay Bryggen is an easy 10-minute stroll from the main venue Grieghallen.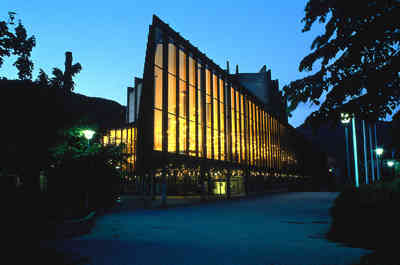 Main venue Grieghallen is centrally located in the heart of Bergen. (Photo: Willy Haraldsen)

The city of Bergen is a global maritime industry hub, a rising clean energy centre, Norway's largest cruise ship port of call and the starting point of the iconic Hurtigruten costal route.
The best lunches ever


As the world's second largest seafood exporter, we feel obliged to serve up treasures from our Arctic waters. You will also have a taste of fresh cold-pressed apple juice from the fruit orchards of Hardanger, Polar beer from the World's northernmost brewery, and World Cheese Award winners from the Trondheim region.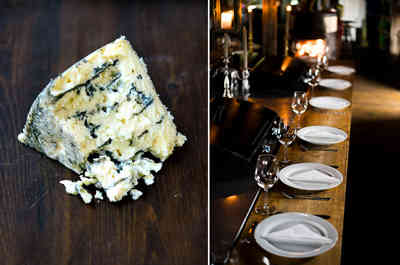 Trondheim region blue cheese champion Kraftkar has been named World Cheese Award Champion of Champions and won an impressive array of awards the last decade. (Photo: Tingvollost and Anton Ligaarden/Canvas Hotel)


Norway's credentials as a foodie destination are growing by the minute. Four of Norway's Michelin star restaurants are located in Oslo, another two restaurants are found in Stavanger, and the final two stars were added in 2019 and reside in Trondheim.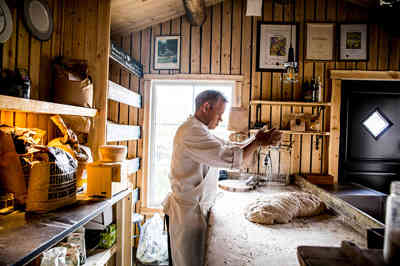 Norwegians eat a lot of bread – really good bread. Indulge in fresh-baked artisan bread made with organic flour from Norwegian wheatfields, and taste the difference. (Photo: Sara Johannessen/visitnorway.com)

A record-breaking event is in the making


There are indications suggesting that Routes Europe 2019 may see the largest number of attendees ever. Nevertheless, in close cooperation with the Routes organization and stakeholders, we'll do our utmost to make the conference inspiring and successful for all participants.


Learn more about Norway Learn more about Fjord Norway
Want updates on our hosting Routes Europe 2020, and other Avinor news?