More than 5.1 million passengers travelled to, from and via Avinor's airports in July. This is an increase of 4.1 per cent compared to July 2017. (Source: Avinor)

Traffic to new destinations and non-traditional holiday destinations is increasing. Traffic to Turkey rose by 33 per cent, Montenegro by 25 per cent and Portugal by 9 per cent. Albania, a completely new destination from Norway, also contributed to the increase.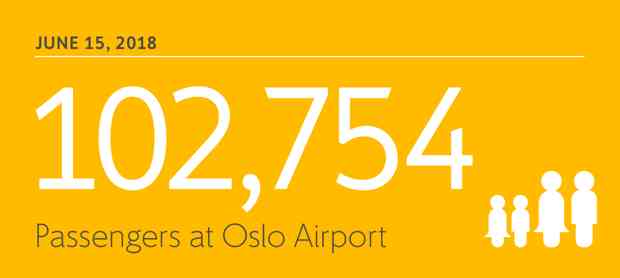 June 15th was the busiest day ever at Oslo Airport. 102,754 passengers travelled through the airport. (Source: Avinor)

113,837 guest beds occupied by US citizens in June. (Source: SSB/Statistics Norway)
Want more data from Norway's six markets?